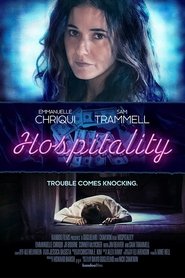 Hospitality
A woman with a checkered past must protect her son when a man brings trouble to her isolated bed and breakfast.
Duration: 80 min
Release: 2018
Belly of the Beast
The Skeptic
The Skeptic
After the mysterious death of his Aunt, a confirmed skeptic lawyer, Bryan Becket, dismisses reports that her house is haunted and moves in. Immediately occurrences begin he cannot explain. And…
20 Ft Below: The Darkness Descending
20 Ft Below: The Darkness Descending
Below the streets of New York is a dark and dangerous world hidden in the shadows of abandoned subway tunnels and miles of forgotten infrastructure. When a young documentary filmmaker…
Bad Kids of Crestview Academy
Bad Kids of Crestview Academy
It's four years later, and a new group of students has been placed in Saturday detention at the infamous and prestigious Crestview Academy. When Siouxsie, sophomore 'undercrust,' crashes the party…
247°F
The Herd
The Herd
A number of kidnapped and trafficked women find themselves imprisoned in a squalid medical facility. For Paula her continued survival relies on her basic human function. Escape, on any level,…
Anatomy
Anatomy
Medical student Paula Henning wins a place at an exclusive Heidelberg medical school. When the body of a young man she met on the train turns up on her dissection…
F
F
A group of teachers must defend themselves from a gang of murderous kids when their school comes under siege after hours.
The Rundown
Demon Hunter
K-19: The Widowmaker
The House Sitter
The House Sitter
A family still reeling after the accidental death of one of their daughters, returns home after an aborted month long getaway to Rebecca, a seemingly pleasant house sitter. Since they…