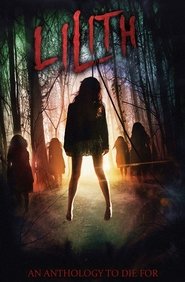 Lilith
A horror anthology follows the Demon Lilith who punishes men for their indiscretions against women.
Duration: 90 min
Release: 2018
The Other Side of the Door
Tilt
Art of the Devil
Art of the Devil
A pregnant woman is abandoned by her lover. Enraged, she goes to a witch doctor and uses black magic to have her ex and his family killed, only for another…
From the Dark
From the Dark
The story centers on a young couple on a road trip through the Irish countryside who encounter an ancient force of evil.
Art of the Devil 3
Art of the Devil 3
Years after teacher Panor's (Napakpapha Nakprasitte) affair with student Ta's (Namo Tongkumnerd) father led to the death of his mother, Daun (Paweena Chariffsakul), other family members use black magician Dis…
Evil Nanny
Slender Man
Slender Man
In a small town in Massachusetts, four high school girls perform a ritual in an attempt to debunk the lore of Slender Man. When one of the girls goes mysteriously…
Split Second
Split Second
In a futuristic London, the rising sea levels mean that large areas are under feet of water. Hauer plays a cop who previously lost his partner to some strange creature….
The Pact II
The Wizard of Gore
The Wizard of Gore
A TV talk-show hostess and her boyfriend investigate a shady magician whom has the ability to hypnotize and control the thoughts of people in order to stage gory on-stage illusions…
Saw V
The Terrible Two
The Terrible Two
Albert and Rose Poe bought their dream house seven years ago in Greenfield, NC. They had no idea of the unspeakable horrors that took place in the house before they…