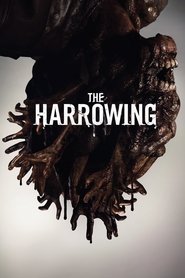 The Harrowing
Accused of the ritualistic murder of his best friend, a vice detective bent on finding the truth is plunged into Hell when he goes undercover and discovers that demons might be real.
Duration: N/A
Release: 2015
Shadows on the Wall
Shadows on the Wall
A modern day sci-fi about Palmer Marshall, a struggling engineering student that's flailing through his personal life, classes, and career. Palmer is on the cusp of a potentially huge discovery…
The Violent Kind
The Violent Kind
One night at a secluded farmhouse deep in the Northern California woods, a small group of hardened young bikers and their girlfriends are tormented when one of the girls becomes…
Curse II: The Bite
Curse II: The Bite
After a young man is bitten on the hand by a radioactive snake, his hand changes into a lethal snake head, which attacks everyone he comes into contact with. Also,…
Fender Bender
Fender Bender
In a small New Mexico town, a 17-year-old high school girl who just got her driver's license gets into her first Fender Bender, innocently exchanging her personal information with an…
Death on Scenic Drive
Death on Scenic Drive
A young woman named Larissa (Stephanie Ash), encounters an entity that transforms her into death itself, and reins a violent storm against Dallas Henson (Ry Barrett) and the family that…
Portrait of a Zombie
Portrait of a Zombie
When son, Billy, becomes a zombie the family chooses to take care of him in the home much to the chagrin of the neighbors and the local crime boss.
American Psycho 2: All American Girl
American Psycho 2: All American Girl
Rachel is a criminology student hoping to land a position as a teacher's assistant for professor Robert Starkman. She's sure this position will pave the way to an FBI career,…
Killer Movie
Killer Movie
A reality TV director copes with a spoiled celebutante and a show gone haywire when a masked killer starts bumping off the crew in this slasher-movie satire.
Mega Shark vs. Kolossus
Mega Shark vs. Kolossus
In search of a new energy source, Russia accidentally reawakens the Kolossus – a giant robot doomsday device from the Cold War. At the same time, a new Mega Shark…
Stalled
Stalled
It's Christmas Eve, and a soon-to-be-shit-canned maintenance gopher (Dan Palmer) is changing light bulbs and cleaning toilets instead of drinking egg nog and making out with drunk receptionists at the…
Phantasm
Phantasm
A young boy and his friends face off against a mysterious grave robber known only as the Tall Man, who keeps a mysterious arsenal of terrible weapons with him.
Who's Watching Oliver