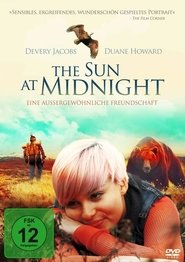 The Sun at Midnight
A caribou tracker obsessed with finding a missing caribou herd befriends a teenage rebel who gets lost while on the run.
Duration: 93 min
Release: 2016
Fire Birds
Fire Birds
A joint task force operation between the Drug Enforcement Administration and the U.S. Army has been formed to dismantle one of the largest drug cartels operating in South America. Multiple…
Men in Black
Men in Black
After a police chase with an otherworldly being, a New York City cop is recruited as an agent in a top-secret organization established to monitor and police alien activity on…
Sabrina the Teenage Witch in Friends Forever
Offline: Are You Ready for the Next Level?
Born Free
Born Free
Born Free (1966) is an Open Road Films Ltd./Columbia Pictures feature film starring Virginia McKenna and Bill Travers as Joy and George Adamson, a real-life couple who raised an orphaned…
Beethoven's Treasure Tail
The Garbage Pail Kids Movie
The Garbage Pail Kids Movie
Seven disgusting kids but nevertheless of interesting personality are being made of the green mud coming out of garbage can. Once alive their master gives them rules to obey although…
The Ultimate Legacy
The Ultimate Legacy
A self-absorbed young man is challenged to grow a conscience and change his ways in order to receive an inheritance.
Medicine Man
Medicine Man
An eccentric scientist working for a large drug company is working on a research project in the Amazon jungle. He sends for a research assistant and a gas chromatograph because…
Kaena: The Prophecy
Kaena: The Prophecy
Compelled by a mysterious force, Kaena, a rebellious, high-spirited teenage girl will defy the High Priest and her people's ancestral beliefs to take the perilous journey through the Axis and…
How It Ends
How It Ends
A desperate father tries to return home to his pregnant wife after a mysterious apocalyptic event turns everything to chaos.
Firewalker
Firewalker
A pair of adventurers try to track down an ancient Aztec/Mayan/Egyptian/Apache horde of gold.