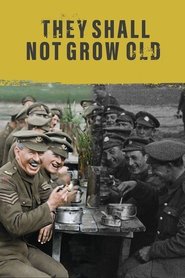 They Shall Not Grow Old
A documentary about World War I with never-before-seen footage to commemorate the centennial of Armistice Day, and the end of the war.
Duration: N/A
Release: 2018
Louis Theroux: The City Addicted to Crystal Meth
Louis Theroux: The City Addicted to Crystal Meth
Join Louis Theroux as he investigates the affect crystal meth addiction is having on the local community of Fresno in California's Central Valley.
Moto 7: The Movie
Moto 7: The Movie
A film that rewrites the moto playbook, with the biggest jumps, the gnarliest tracks, and some of the most remote locations a motorcycle has ever touched.
Foodies
Foodies
A documentary on the fine dining subculture of foodies. The interest in haute cuisine has grown exponentially. Now, we enter the world of one of the most influential people on…
Thunder Road
Thunder Road
Officer Arnaud raises his daughter as a love letter to his late Mom.
Rolling Papers
Rolling Papers
On January 1, 2014, recreational marijuana sales began in Colorado. With all eyes on ground zero of the green rush, The Denver Post became the first major media outlet to…
Gettysburg
Gettysburg
An examination of the Battle of Gettysberg on both the personal and strategic level.
Satoyama: Japan's Secret Watergarden
Satoyama: Japan's Secret Watergarden
Each home has a built in pool or water tank that lies partly inside, partly outside its' walls… A continuous stream of spring water is piped right into a basin,…
Marvel's Captain America: 75 Heroic Years
Marvel's Captain America: 75 Heroic Years
A full-length documentary that follows the history of Captain America from 1941 to present and explores how "Cap" has been a reflection of the changing times and the world he…
Monkey Kingdom
Monkey Kingdom
A newborn monkey and its mother struggle to survive within the competitive social hierarchy of the Temple Troop, a dynamic group of monkeys who live in ancient ruins found deep…
Jane
Jane
Drawing from never-before-seen footage that has been tucked away in the National Geographic archives, director Brett Morgen tells the story of Jane Goodall, a woman whose chimpanzee research revolutionized our…
Spookers
Spookers
Documentary from Kiwi filmmaker Florian Habicht on the most successful haunted attraction in the Southern Hemisphere, Auckland's Spookers.
Marley
Marley
Bob Marley's universal appeal, impact on music history and role as a social and political prophet is both unique and unparalleled. Directed by Academy Award-winning director Kevin Macdonald (The Last…