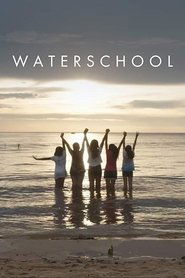 Waterschool
Six girls living along the Amazon, Nile, Mississippi, Danube, Ganges, and Yangtze rivers learn about water and sustainability and use their newfound education to protect their communities and homes.
Duration: N/A
Release: 2018
Hitchcock/Truffaut
Hitchcock/Truffaut
Filmmakers discuss the legacy of Alfred Hitchcock and the book "Hitchcock" by François Truffaut.
The Bandit
The Bandit
THE BANDIT is a film about 70s superstar Burt Reynolds, his best friend, roommate and stunt-double Hal Needham, and the making of their unlikely smash-hit SMOKEY & THE BANDIT. The…
Planet Ocean
Planet Ocean
Dive into our planet's greatest mysteries with a team of international underwater cinematographers as they explore the breathtaking bond between humanity and the ocean.
Keep On Keepin' On
Keep On Keepin' On
Eighty-nine year old trumpeting legend Clark Terry has mentored jazz wonders like Miles Davis and Quincy Jones, but Terry's most unlikely friendship is with Justin Kauflin, a 23-year-old blind piano…
Trophy
Trophy
This in-depth look into the powerhouse industries of big-game hunting, breeding and wildlife conservation in the U.S. and Africa unravels the complex consequences of treating animals as commodities.
Murita Cycles
Murita Cycles
Filmmaker Barry Braverman's documentary about his father, Murray.
The Lovers and the Despot
The Lovers and the Despot
After the collapse of their glamorous romance, a famous director and actress are kidnapped by movie-obsessed dictator Kim Jong-il. Forced to make films in the world's weirdest state, they get…
Louis Theroux: Louis and the Brothel
Louis Theroux: Louis and the Brothel
Louis stays with the residents of a soon to open brothel in Nevada for a few weeks.
The Dying of the Light
The Dying of the Light
Loving documentary about the invisible hand that brings light in the cinema: the projectionist. Momentarily, his booth is at the centre of this film, which primarily looks back on the…
And Everything Is Going Fine
And Everything Is Going Fine
From the first time he performed Swimming to Cambodia – the one-man account of his experience of making the 1984 film The Killing Fields – Spalding Gray made the art…
Norman Lear: Just Another Version of You
Norman Lear: Just Another Version of You
Arguably the most influential creator, writer, and producer in the history of television, Norman Lear brought primetime into step with the times. Using comedy and indelible characters, his legendary 1970s…
August Winds
August Winds
Shirley has left the big city to live in a small seaside town and look after her elderly grandmother. She drives a tractor on a local coconut plantation, loves rock…